Joolz Day+ Style it yourself baby carriage
A baby carriage that matches your style, how good does that sound? From now on you can put together your own Joolz Day+ in just four easy steps. Create your own look and go out in style!
Find out how here.
Joolz Day+ Style it yourself
The award-winning Joolz Day+ is as comfortable as ever, but even more stylish. How it can be? You can compose your Joolz Day+ according to your own style. It can be done in just four easy steps.
So you can choose a different color for the chassis or go all out with your own unique combination of high-quality fabrics and dozens of trendy patterns.
Smart, comfortable and future-proof
If you are pregnant and already busy with your baby's outfits, you will want a stroller that fits your style. But also your lifestyle. Because the stroller is easy to maneuver and easy to fold?
With Joolz Day+ you can enjoy an iconic stroller. And in your style, too. The Joolz Day+ is smart, comfortable and future-proof,. This stroller has all the space your baby needs to sleep and sit comfortably.
Everything is designed to grow with your little one and ensure an ultra-comfortable ride.
A large palette of colors
From now on you can choose from a large palette of colors and print options that allow you to style the Joolz Day+ exactly the way you want it. It features a cradle, a seat and of course you still have the option to attach your car seat to the chassis. The icing on the cake?
Lifetime warranty with guaranteed years of happy walking around in style. In addition, as always, for every stroller sold we plant a tree in the Joolz birth forest in Colombia.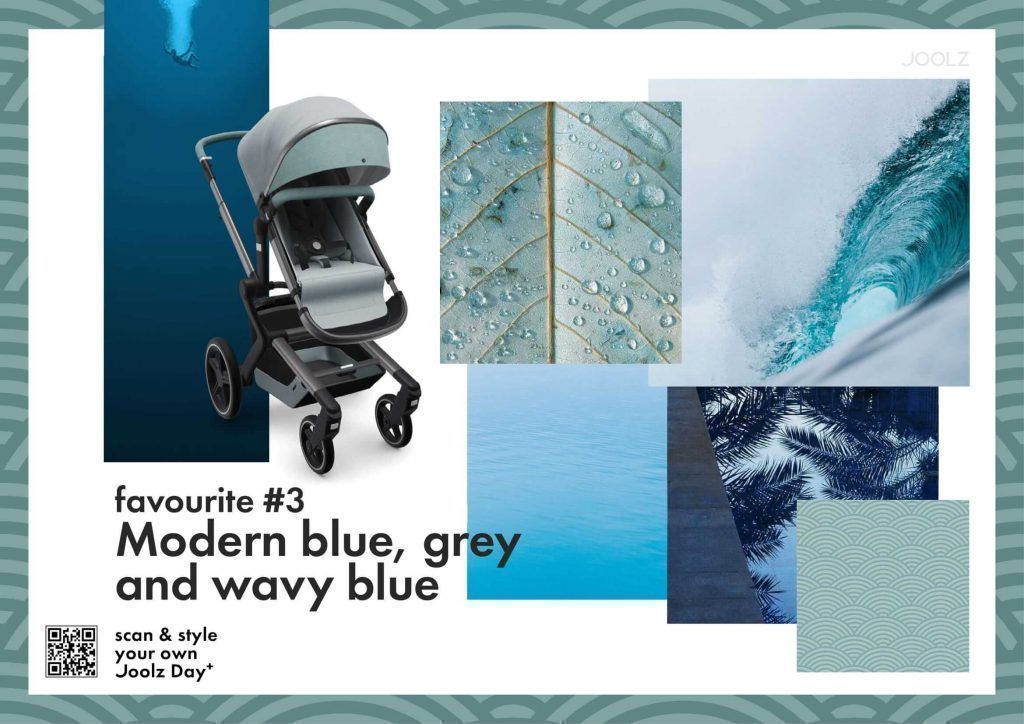 Style it yourself in four steps
Customize your Joolz Day+ with colors and prints based on the latest trends. In just 4 steps!
Look at the choice of fabric first
Then you make a choice for the brackets and extended canopy.
The third step is to choose your chassis
And fourth, choose your wheels.
Available from April 19, 2021
The Joolz Day+ Style it yourself is available from today -19 April 2021-, both online and in stores. Find a store near you on joolz.com. Recommended retail price starts at €1.299 including seat and cradle.
Meet the new Joolz Day+ and discover more at joolz.com.
Joolz
Joolz is a group of passionate professionals with a common vision. They want to give the new generation of parents a helping hand and give them the confidence and space to enjoy parenthood in their own way. They strive to give more meaning to what they do. That is why they design sustainable strollers and accessories, so parents can organize their life the way they want to.
The products are made from sustainable, organic and resistant materials. The strollers are safe, stylish and easy to fold and maneuver. And of course they offer your baby optimal comfort.
Make the stroller your own
How much fun is it to create your own stroller according to your own style?. With Joolz Day+ you can now! So if you are pregnant and looking for a stroller, take a look here.