Review: Atlantis Escape. Smart Games for young and old
In recent weeks we have been able to review a number of games that have been voted Toys of the year by the Vakdress. SmartGames has also been nominated in four age categories. Today we let you know what we think of the SmartGames game Atlantis Escape.
Toy of the Year Award
Recently we were present at the influencer day election Toy of the year. Here we received the games Menara and Escape Room The Game Family Edition. As a family we really enjoy playing board games, but the boys also enjoy playing a game themselves and then the games from SmartGames are ideal. SmartGames has been voted Toy of the Year four times.
The game Atlantis Escape has been nominated in the age category 8-9 year olds.
Smart Games Atlantis Escape
How to play Atlantis Escape? You play it alone. Escape… before it is too late! Can you flee from Atlantis before this mythical city disappears underwater forever?
Find the shortest way from the highest tower to the harbor, where a ship is waiting to take you to safety. How many steps before you get there? Will you get there in time?
Atlantis Escape is a compact puzzle game with 60 3D challenges, increasing in difficulty, convenient to take with you everywhere.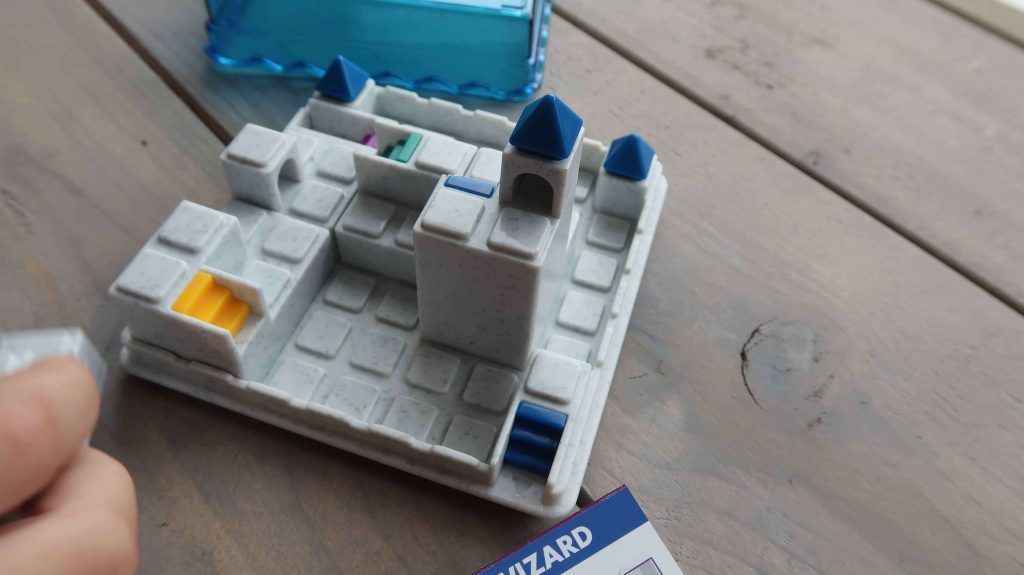 What do the boys think of Atlantis escape?
Years ago we got to know SmartGames and always thought this was an ideal game to take on a trip. The eldest also said that they can do SmartGames more often in the plus class. Atlantis Escape was new to them. They know from previous SmartGames games that you play the game from the books. You place the tower on the game board, as indicated in the assignment.
You only use the puzzle pieces with stairs that are indicated at the top of the assignment, the other puzzle pieces are put aside. Use the stairs puzzle pieces to make a way from the door of the high tower to the stairs on the edge of the game board. Only one solution is possible.
The nice thing is that you can do more and more difficult assignments in a playful way. If you really can't figure it out, the answers are in the back of the booklet.
The boys, but also we play Atlantis Escape with great pleasure. It's a challenge every time to get the puzzle done. You should try to solve problems, think flexibly and look carefully.
And you need perseverance, because you know there is a solution.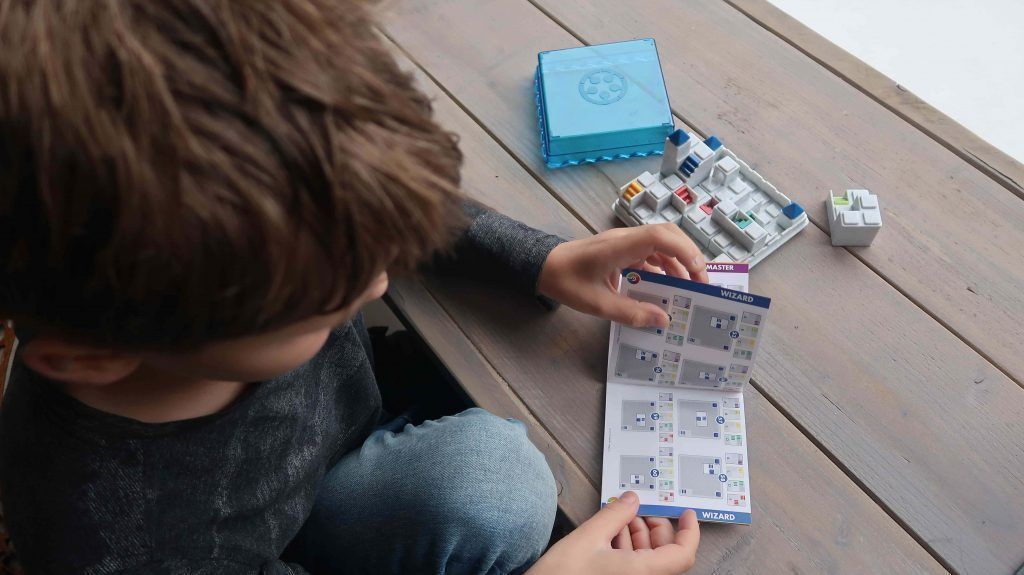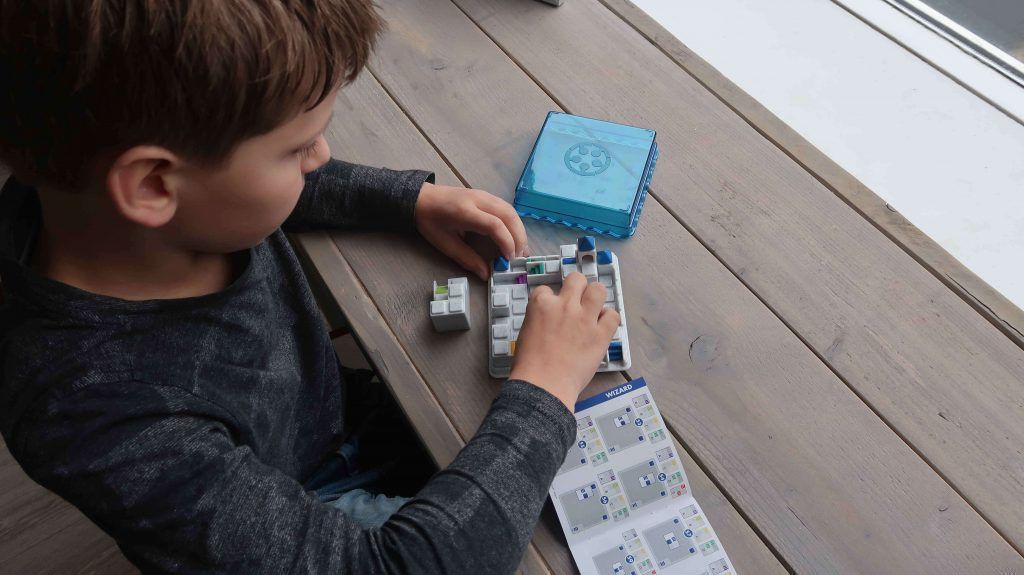 Toy of the Year
The Toy of the Year Election is in full swing! On www.toysoftheyear.nl lists all nominees with article description, opinion of the jury and an explanation by the developmental psychologist.
SmartGames has been nominated in the following categories:
0-3 years with the game Brain Train
4 and 5 years with the game Smart Farmer
6 and 7 years with the game Color Catch
8 and 9 years with the game Atlantis Escape